ICWS Invites You To A Fun-Filled
Luncheon
Family Get-Together.
SATURDAY, NOV 5, 2022 @ Zone 250 | 250 W National St, West Chicago, IL 60185
Event Details
Donate For The Luncheon
Al-Andalus Saturday Kids Program
Now Open for registration. Classes start Saturday, September 10, 2022.
Register
Announcements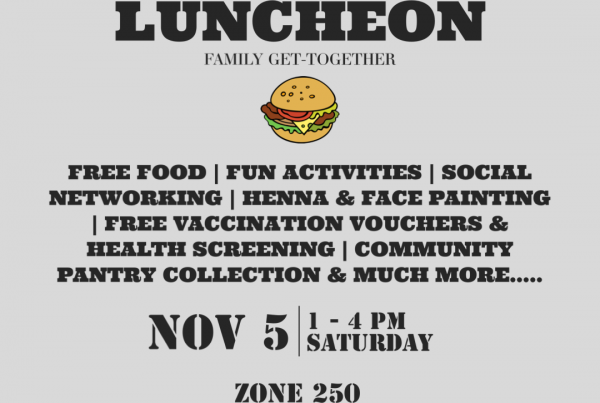 ICWS Invites you to a fun-filled Luncheon family get-together.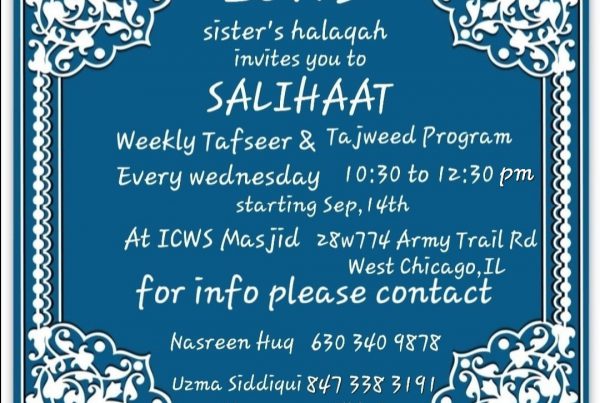 Weekly Tafsir and Tajweeed Program every Wednesday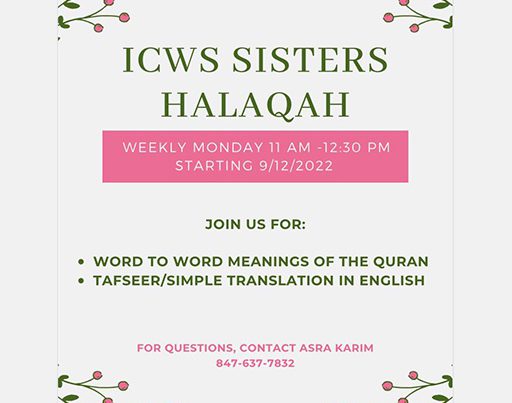 Join Us For A Weekly Sisters Session.
MAGHRIB
5:17 PM
5 minutes after sunset
Jumaah Timings
ICWS Jumaah will be at the Bartlett Community Center at 700 S. Bartlett Road, Bartlett, IL - 60103
Programs @ ICWS
Iqra Halaqa
Mothers and Daughters (age 8+) learn together including:
~ Word To Word Quran ~
~ Memorization Of Short Surahs ~
~ Reading & Tafsir ~
~ Stories of Companions ~
~ Academic Counseling ~
~ "Lets Talk" Session ~
Every Saturday between 2:30 – 4:30 pm